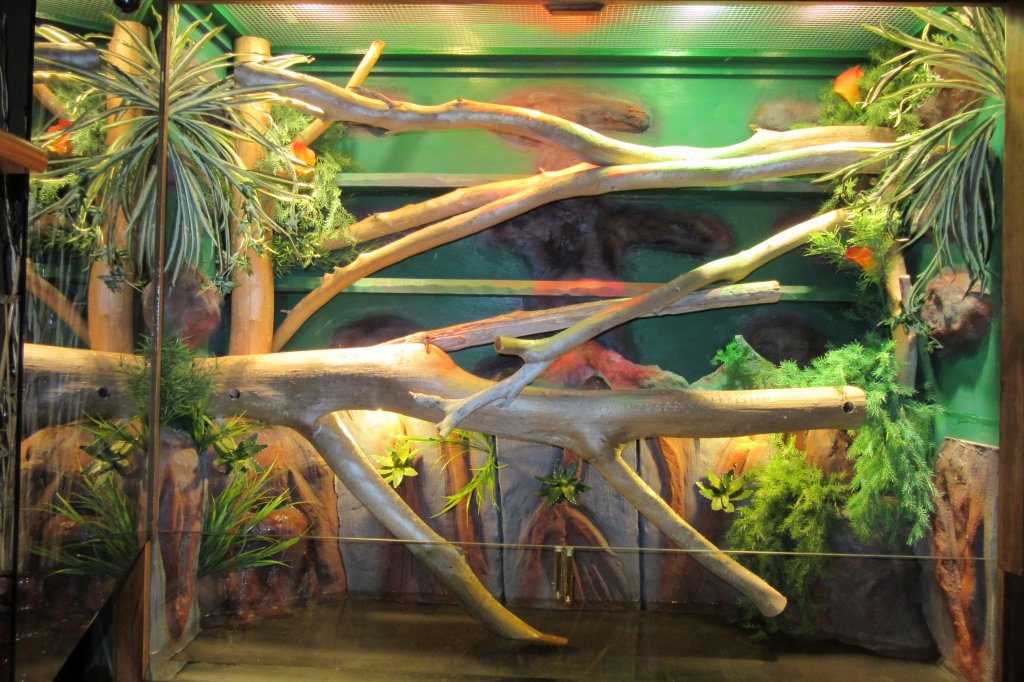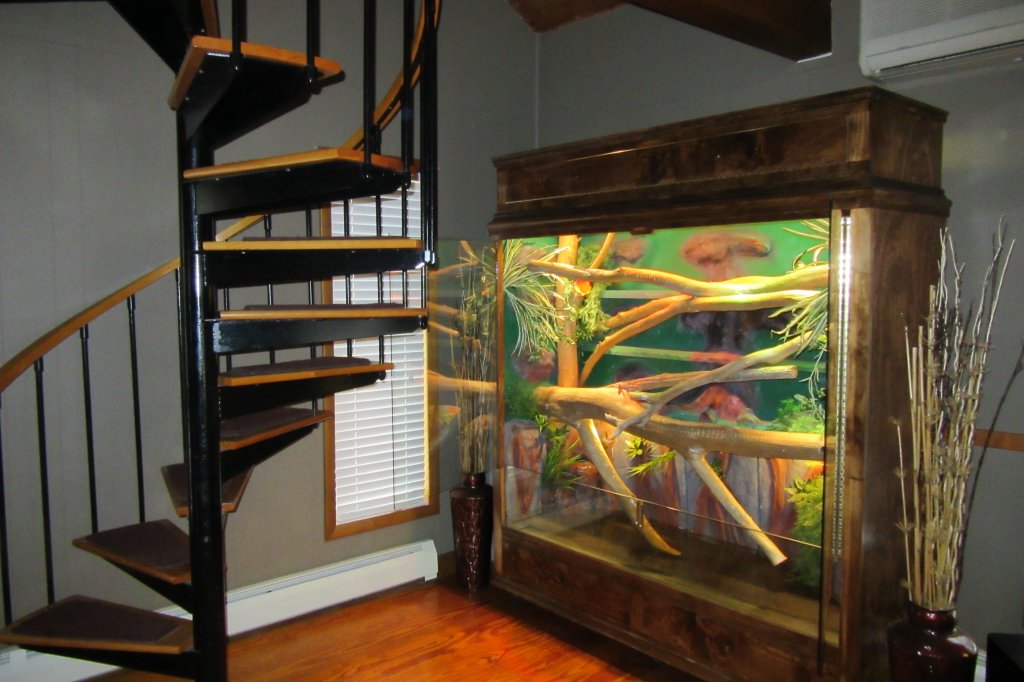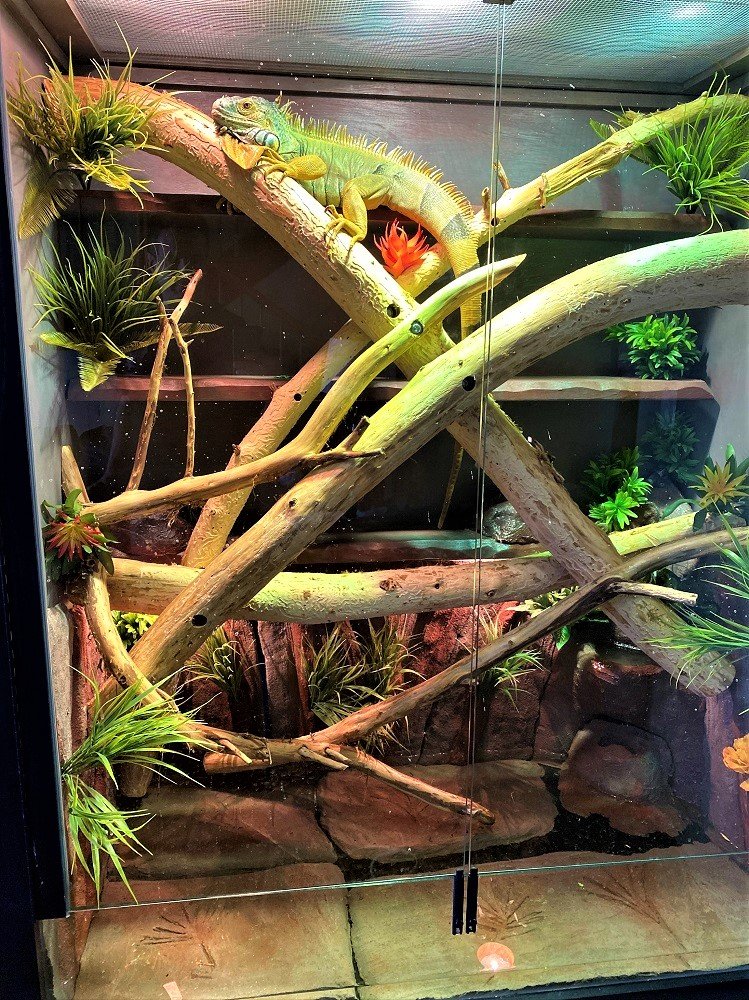 The Amazon Water Basin Unit comes equipped with a flush and rinse system.
Usually all enclosures are priced as a complete system including the following:
1.) 12" high Light system - 4 ceramic fixtures or more installed for incandescent lights.
2.) Self priming Pump for flushing.
5.) Unit stained to your preference.
6.) 1/2" to 10 inches deep in pool area.
7.) Lower storage cabinet.
8.) Ventilated top rear within light system.
9.) Controls to operate lighting & pumps.
10.) Waterproof Rubberized lower Interior.
11.) Branches, Greenery & Flowers.
12.) Bottom wheels allow for mobility
13.) Water fall rock structure
14.) 2 Tempered glass doors
15.) J.WORLDS delivery & setup
What makes this enclosure different from all the rest is that it has a sloped floor allowing the water to flow down to one side within one side of the units habitat base.
A self priming sump pump is placed into this pool area as it flushes out the waste as it is rinsed during cleaning. This pump can flush out a large capacity of water within minutes.

(Click here for more info on this)
The entire base of the unit is capable of holding water from 3/16" to approximately 12" of water. This unit provides a great source of humidity as well as bathing and drinking for tropical species.
These enclosures are excellent for arboreal dwellers because the unit is generally designed to height of over 6 feet or more.
This system is perfect for tropical reptiles such as: Iguanas, Water Dragons, Chameleons, Tree Monitors, Pythons, Boas, and various geckos.