This unit will suit the needs for Chameleons as well as tree frogs etc.. You can fill the base of the habitat to a maximum of 4" of water. There is a small lower cabinet which allows room for misting system as well as 5 gallon bucket for draining habitat.
A misting system provides humidity throughout the day.For chameleons, a screen door is used as another option.
The Enclosure shown below has a built in divider to allow two chameleons to live separately but with the option of letting them mingle together especially for breeding purposes.
Generally all enclosures are priced as a complete system which usually consist the follwing:
1.) Light system - 4 ceramic light fixtures installed for incandescent lights.
2.) Self priming Pump for flushing.
3.) Screened front door (prevent reflections)
4.) Unit stained to your preference.
6.) Lower storage cabinet.
7.) Ventilated top rear within light system.
8.) Controls to operate lighting & pumps.
9.) Waterproof Rubberized lower Interior.
10.) Branches, Live Greenery & Flowers.
11.) Bottom wheels allow for mobility
12.)

Drain in habitat base for draining
13.) Bottom cabinet with bucket
14.)

Shipping /Delivery with custom crating



This dual Cabinet below has a removable access panel to allow for the Chameloens to pass through and breed. If you look closley, you can see the removeable odd shaped panel.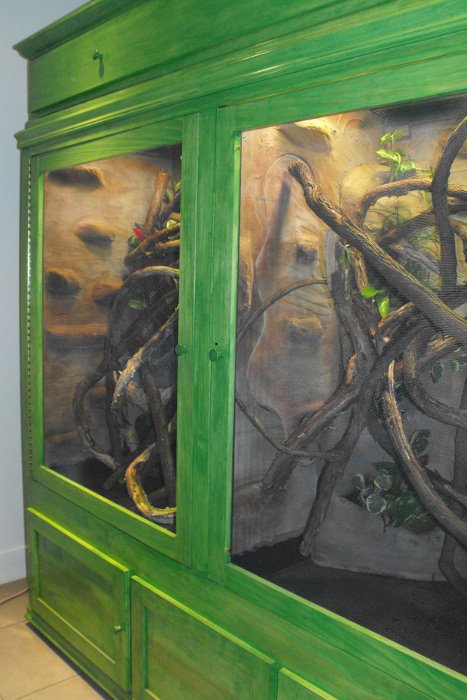 The Red enclosure shown here makes for a
suitable habitat for most Chameleons.
These all come equipped with a misting system.


The bottom cabinet allows for a 5 gallon bucket for cleaning since the bottom of the habitat has a drain.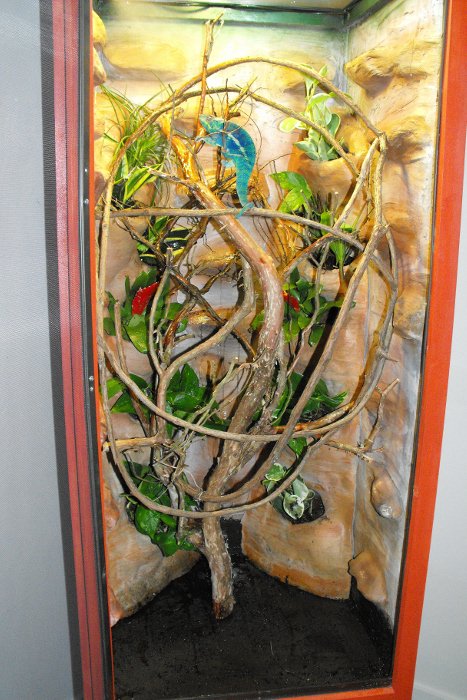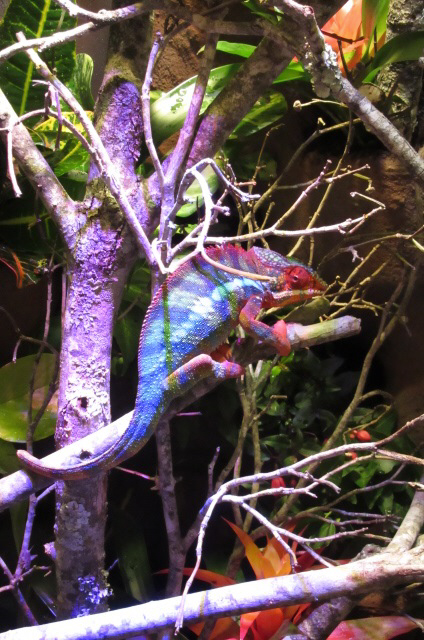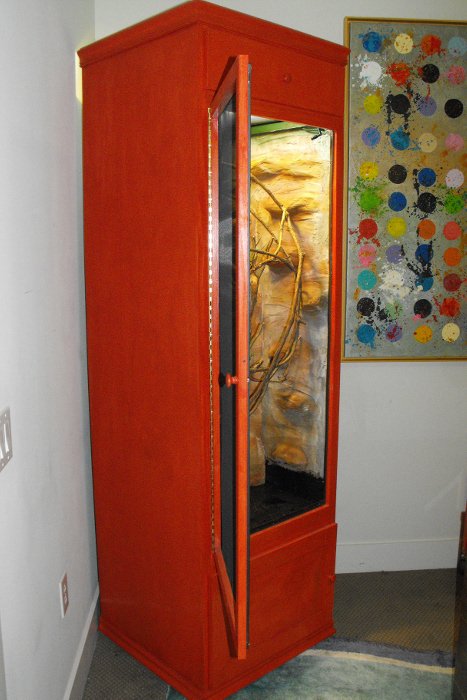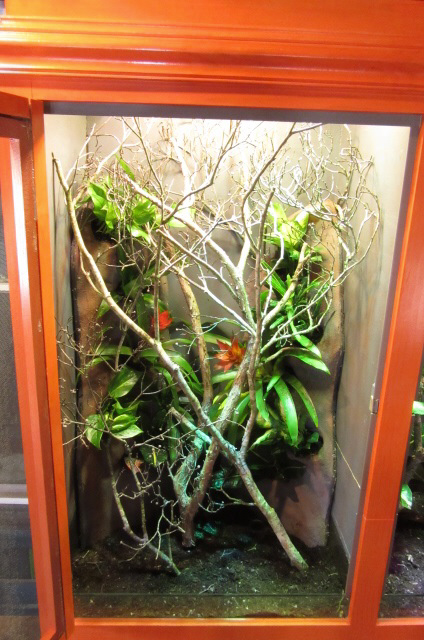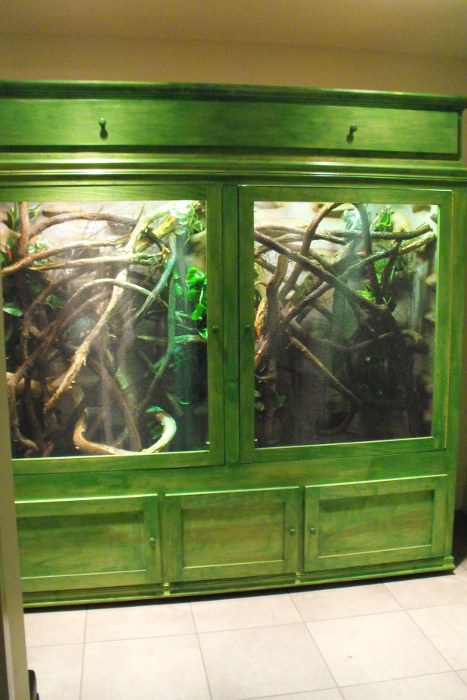 Misting systems are used for humidity as well as water droplets for drinking